Het kweken van eigen avocado's is een leuke bezigheid. Het is niet heel moeilijk om te doen en het kost je ook nog eens weinig geld. Met een avocadoboom kun je gemakkelijk je eigen avocado's hebben. Hoe kun je je eigen avocado planten?
1. Begin met een pit
Koop een avocado, eet hem lekker op en bewaar de pit die erin zit. Hier kun je namelijk een avocadoboom uit laten groeien. Hoe doe je dit? Het is niet heel lastig! Maak de pit eerst grondig schoon met water. Daarna haal je de bruine schil van de avocadopit af en vul je een bakje met water. Het is de bedoeling dat de avocadopit constant voor de helft in het water staat. Dit kun je heel gemakkelijk voor elkaar krijgen door cocktailprikkers in de pit te prikken. Je kunt deze op de rand van het glas of bakje leggen, zodat de avocadopit goed onder water staat.
2. Plantje komt eruit
Binnen een tot twee weken zal je zien dat de avocadopit gaat splijten en dat er een klein plantje uitkomt. Zorg ervoor dat je al die tijd het water aanvult indien het verdampt. Je hebt nu twee keuzes: je kunt de pit al meteen gaan planten, maar je kunt ook nog even wachten tot er een paar blaadjes uit zin gegroeid en het plantje zo'n twee tot drie centimeter hoog is.
3. Verpotten van de plant
Als je de avocadoplant gaat verpotten, zorg er dan voor dat de pit maar voor de helft in de grond zit. Maak het ook goed nat met lauwwarm water. Doe dit alleen de eerste keer. Zet de plant ergens neer waar het niet te koud is en waar ook niet te veel tocht staat.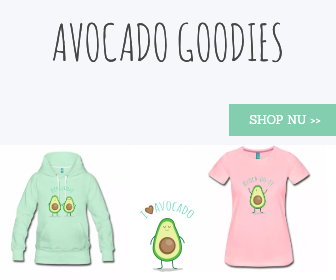 4. Verzorgen van de avocadoboom
Zorg ervoor dat je de plant goed verzorgt. Haal regelmatig overtollige blaadjes weg en spuit met een plantenspuit de grond en de bladeren vochtig. Niet heel nat dus, maar gewoon vochtig. Let er ook op dat je de plant verpot wanneer de pot te klein is geworden. Het verpotten moet je niet te vaak doen, omdat de plant niet van lucht houdt en de boel hierdoor dus ook kan verpotten.
5. Geduld
Het duurt erg lang misschien, maar binnen een jaar kun je vaak de eerste vruchten plukken. Deze kun je het beste van de boom snijden, net onder de steelaanzet. Zo krijgt de plant de kans om nog verder te groeien en meer vruchten te kweken. Het kan dus wel even duren tot je daadwerkelijk avocado's kunt eten van je eigen plant.
6. Hoe groot wordt de avocadoboom?
Een avocadoboom kan wel twee meter of zelfs hoger worden. Wil je niet zo'n hoge plant, dan is het belangrijk de boom regelmatig te toppen. Hiermee groeit hij meer in de breedte en minder in de hoogte.
Voordelen zelf je avocado planten
Wanneer je zelf je avocado plant, dan heeft dit enkele belangrijke voordelen. Het is sowieso een heel stuk goedkoper dan wanneer je telkens avocado's in de winkel moet kopen. Daarnaast is het ontzettend leuk om te doen. Je ziet de avocadoboom langzaam groeien en dit geeft erg veel voldoening. Een ander voordeel is dat je precies weet wat er met jouw avocado's is gedaan. Je hoeft je geen zorgen te make om vervelende gifstoffen die zijn gebruikt. Omdat jij zelf bij het hele proces betrokken bent geweest, weet je precies of er iets schadelijks in zit of niet. Als laatste is de avocadoboom leuk om te planten samen met je kinderen. Omdat er weinig fout kan gaan, is het juist zo belonend voor de kinderen.