Avocado's vallen onder de vruchten en ze zijn ontzettend voedzaam. Wanneer mensen nog niet vaak avocado's hebben gegeten, weten ze niet altijd hoe ze deze het beste kunnen snijden. Gelukkig zijn daar een paar hele handige tips voor! Wij geven ze je!

Informatie over de avocado
Veel mensen denken dat een avocado een groente is, maar officieel valt het onder de vruchten. Hij wordt wel vaak gegeten als fruit. Zo kun je het bijvoorbeeld eten in een salade, of op brood, of lekker door je ei. Er kan ook guacamole van gemaakt worden, lekker bij een Mexicaanse maaltijd. Avocado is enorm gezond, en bevat onder andere Vitamine E, Omega 3 en vezels. Mensen die regelmatig avocado's eten, merken dat hun cholesterol positief verbeterd wordt. Ook kan het helpen tegen overgewicht en depressieve gevoelens. Een avocado heeft dus veel positieve eigenschappen en het is goed om deze regelmatig te eten.
Hoe kun je het best een avocado snijden?
Het snijden van een avocado lijkt lastig. Je hebt te maken met een grote avocod0-pit en een vrij dunne schil. Hoe kun je op de meest effectieve manier het vruchtvlees uit de avocado halen? Dit kan op verschillende manieren en het begint altijd met het open snijden. Doe dit in de lengte en snijd langs de pit. Daarna kun je gemakkelijk beide helften van elkaar verwijderen door deze in tegengestelde richtingen te draaien. Wanneer je dit hebt gedaan, heb je de pit in de ene kant zitten en in de andere kant niets. Je kunt nu heel gemakkelijk het vruchtvlees uit de schil duwen aan de kant waar de pit niet zit. Waar de pit wel zit, moet de pit er eerst even uit. Doe dit door de punt van je mes in de pit te stoppen, en zo de pit uit de avocado te wippen.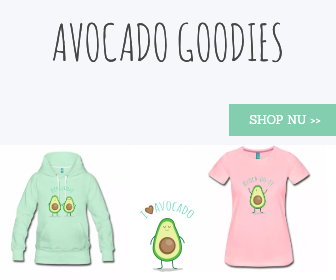 Plakken avocado snijden
Van het vruchtvlees dat je uit de avocado haalt, kun je vervolgens heel snel plakjes snijden. Sprenkel er wat citroensap overheen om het vruchtvlees mooi groen te houden.
Blokken snijden
Blokken snijden van avocado kan natuurlijk als je het vruchtvlees eruit hebt gehaald, maar kan ook wanneer het vruchtvlees nog in de schil zit. Snijd in dit geval alvast de blokken in de avocado, en duw ze daarna eruit, eventueel met een lepel. Ook hier kun je er wat citroensap over doen om het groen te houden.
Avocado bewaren
Heb je maar een halve avocado nodig? Gebruik dan de helft zonder pit en laat de pit in de andere helft zitten. Die helft kun je vervolgens wikkelen in aluminiumfolie. Doe deze helft dan in de koelkast. Op deze manier is de avocado een stuk langer te bewaren. Doorgaans kun je dit toch zeker twee tot drie dagen bewaren.
Lees ook: Zo kun je het beste een Avocado bewaren